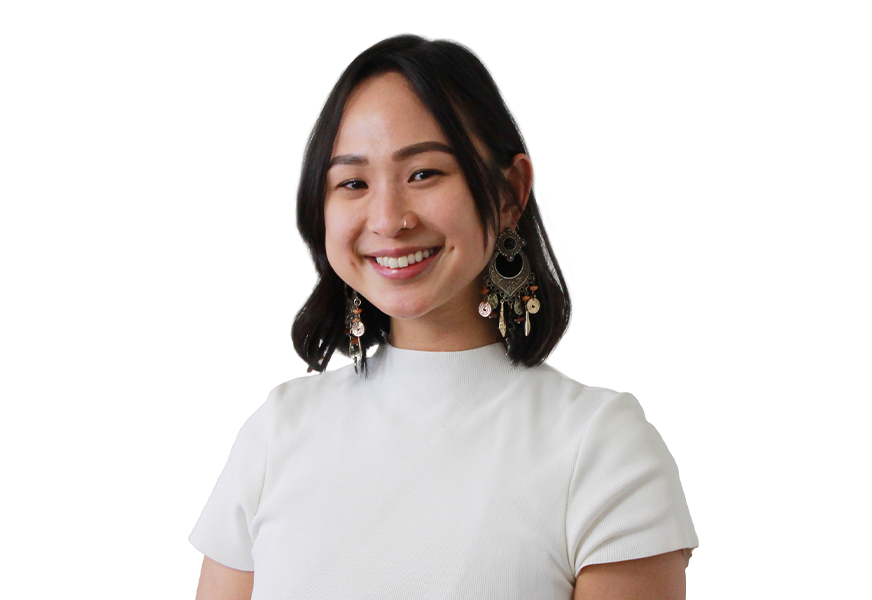 Nicole Chuah
Recruitment Consultant
Nicole is an integral part of the team here at The Pond, placing creative, marketing and digital talent for a range of agency & corporate clients. She comes from a background working in sales, which helped her find her passion in communication and cultivating relationships.
With a bubbly personality and a mastery of the art of building relationships, recruitment was the perfect next step for her.
"At the heart of recruitment is the relationships you build with both talent and clients; without clear and effective communication, you can't get anywhere in this industry," says Nicole.
"One of the things that really attracted me to working for The Pond was how we really strive to get the best results for both clients and talent; it isn't skewed one way or the other."
When she's not working, you can generally find her at a Spin class, cooking up a storm in the kitchen or coming up with the next million-dollar business idea.
Deadlines looming closer?
With over 450 live freelancers in our database, we're pretty confident that we can match the right talent to your brief.If you're looking for that weekly flexi contract to help out with those hard to fill projects, give us a ring or shoot us an email. We'll present quality freelancers that we've already diligently pre-vetted.
We're excited to get out on the green with Melanoma NZ
The Pond is the proud sponsor this inaugural event and we're looking forward to hosting a day for 150 of NZ's top marketing professionals and leaders from some of NZ's best known and prestigious brands. If you have a half decent swing, join us for a day of golf, an industry chat and shoulder rubbing all in the name of raising money for a great cause.
Another Year, Another Dollar a Day
Happy New Year everyone! Now that everyone's had their well-deserved breaks, we're ready to dive into 2022 fresh and rejuvenated. The sun's shining, and NY resolutions are back in action. 

Have you got a critical hire on the cards in the next few months? Get in touch with us. We'll put a plan together to source out the right talent you need to bring your team to new heights. 

Let's make success the theme of 2022.
Creative. Digital. Marketing. Recruitment.
Talent
Clients
Sign up to regular contact
Auckland | Wellington | Christchurch | Hamilton | Dunedin | Tauranga | Queenstown | And Everywhere In Between
copyright 2022 The Pond