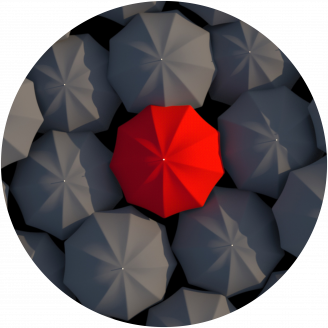 So, you've decided to hire, and instead of handing it over to your already overworked HR department, you've made the smart decision of going with a recruitment company. Great decision!
But when it comes to choosing a recruitment agency partner you are spoilt for choice. You can go with a generalist recruiter, a specialist recruiter or even an executive search (if you are looking for top executives for your company).
With this wide variety of choices, it can often be confusing what option to go for when you have a need for a critical hire who should have started, well…two weeks ago! Choose the wrong agency and candidate, you might be losing money and running the risk of not hiring the right person for the role.
While you're in the process of eliminating your options one by one, going with a specialist recruitment company is probably your best bet and here's why.
Market knowledge
Specialists have their finger on the pulse when it comes to the moving and shakings within the industry. We know where to look for the highflyers, their salary expectations, career progressions and how best to attract them.
Because we know the industry we will also be able to tap into the 'passive' job seekers market, ones that aren't necessarily looking for a new role but are open to the hearing about new opportunities.
Saves time and money
While using a recruiter, in general, saves you time because they handle the admin that comes with the usual recruitment process, specialists on the other hand go a step further. Because we are amongst all the action, we can provide you with a few different candidate options within a few days of going live with a role.
This is because we have been already recruiting for other similar roles and in the process have come across some fantastic candidates that are already looking for their next dream job. Since we have already spoken to them, vetted them and know their skills we have confidence in putting them forward to new opportunities. This leads to shorter recruitment hiring timeframes compared to generalist recruiters who take a while to provide you with a shortlist since they are relying on applicants coming through job ads.
Becomes a true partner
We don't just recruit for you and move onto the next brief, we take our time to truly understand not just your existing talent needs, but also what your future talent resourcing needs might look like. Because we've recruited for different companies across different industries, we know what roles and people you need to build a high performing business. We will sit down with you and advice you on the options you have to grow your business.
We also promote your employer brand to prospective candidates, selling your business, culture and role for you from the outset of the interview process. So that all you have to worry about is selecting which candidate to go with!
Access to specialist job boards
If you are wanting to attract the best of the best, chucking up an ad on Seek and hoping for the best is not going to work. Each industry often has specialist job boards that attract the high calibre candidates that you need and trying to find out about these job boards can often be a nightmare.
Specialist recruiters know all about these niche job boards and they will advertise on these channels as well as your more mainstream advertising job boards to ensure you are presented with the very best options. We also use the correct language in the job ads to ensure it communicates and attracts the right people.
Lowers the risk of a miss hire
Over the years, we've heard plenty of stories about businesses hiring themselves and employing the wrong person who can't do the job. This can be an expensive mistake especially considering the effort it takes to rehire and go through the weeks' long recruitment process, reviewing applications, contacting applicants etc. This can also happen when using a generalist recruiter who doesn't truly understand the complexities of the role.
By going to a specialist recruiter, you can avoid this as they truly understand the skills that it takes to execute the job. And having a recruitment guarantee doesn't hurt either so that if the hire doesn't work out you will get a replacement hire at no cost to you.