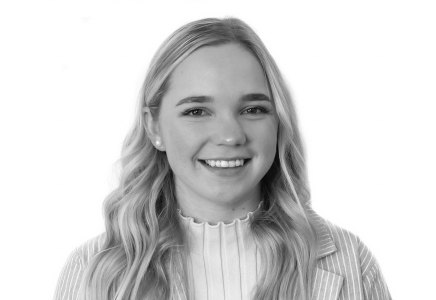 Firstname/Profession

0-4 years Experience
Auckland, Wellington, Hamilton, Tauranga
Bio
An all-round graphic designer, who has experience in delivering creative, graphic concepts for a wide range of fields. I am detail-oriented, deadline driven and have creative flair. I have a reputation for innovation and the ability to lead projects from initial concept through to execution. My key strengths lie in my ability to create graphics that communicate core values and business objectives. I specialise in using Adobe InDesign, Illustrator, Photoshop.
I have a diverse range of experience working with small to large businesses. Some of which include: Blush Gin NZ, George Weston Foods, Goodman Fielder, PBT.
When we work together I make it my mission to know your brand and it's history inside out. Industry connections and experience mean you can rely on one source to deliver all of your brand collateral to the highest quality. Your project will be kept in the same capable hands throughout the whole process so you never have to second guess who's managing your creative assets.
From Business Cards, to Apparel, Packaging and Vehicle Signage - there are no limits.
Expertise
Banners
Branding
Graphic Design
Illustration
Packaging
UX / UI Design
Software
Illustrator CC
InDesign CC
Photoshop CC
Recent Employment
Graphic Designer / 2018 - present / 3Sixty Brand Solutions Ltd
Freelance Designer / 2016 - Present
Educator & Visual Merchandiser / 2015 - 2016 / Lululemon Athletica NZ
Industries I know well
- Retail
- Fashion
- Ecommerce
- Food/Beverage
- Transport
- Property/Construction
Mediums I know well
Print, Signage, Packaging
Honours & awards
Behance Finalist
Qualifications
Level 5 Diploma of Web and Graphic Design Yoobee School of Design 2017
Level 6 Diploma of Graphic Design Yoobee School of Design 2016