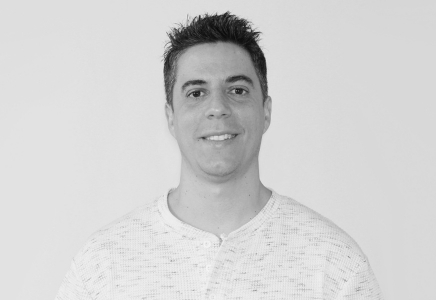 Firstname/Profession

8-12 years Experience
Auckland

59

Represented: 16/09/20
Bio
I am originally from Argentina and relocated to New Zealand in 2017, I started off my career in product design before shifting to digital art, game development and new technology such as AR / VR. 
I've come up with a number of interactive applications and one of my favourite projects is one that I came up with during my time working at an architecture firm where I built an interactive app for the visualisation of architecturally designed homes.
I've recently co-founded a design collective with an interactive and site-specific installation where we carried out the conceptualisation, prototyping, assembling and delivery of mayor art installation in Silo Park
Combining the technical aspect of coding and coming up with interactive design has enabled me to create more innovative solutions for my clients. 
Expertise
3D Modeling
AR Development
Front End Development
Game Development
Motion Graphic Design
Product Design
Rendering
VR Development
Software
Adobe Creative Cloud
Blender
SolidWorks
Unity 3D
UnReal Engine
Recent Employment
Co-Founder / Interactive Developer / Mar 2017 - Present / BUSKA Hub Creativo
Auckland, New Zealand
Co-founder of a design collective focused on interactive experiences and site-specific installations.
- Research and development of interactive applications
- Computational design to develop procedural geometry
- Conceptualisation, prototyping, assembling and delivery of mayor art installation in Silo Park, including liaison with specialist manufacturers
Product Designer / 2020 / Velohawk
Auckland, New Zealand
Designer of premium and innovative bike storage systems.
- Conceptualisation and 3D modelling
- Technical drafting and documentation
- Visualisation
Creative Visualiser / 2019 / Wingate Architects Limited
Auckland, New Zealand
Freelance work, developing interactive applications using AR/VR/Web technologies for Architecture visualisation.
Industries I know well
Architecture
Arts & Culture
Gaming
Retail
Mediums I know well
Digital
Virtual Reality
Augmented Reality
Qualifications
National University of Litoral
Certificate in Game Design & Development
2014 - 2016
National University of Córdoba
Master Degree in Industrial Design
2012