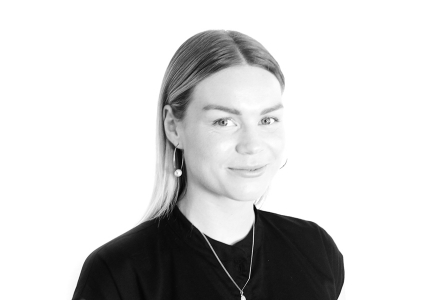 Firstname/Profession

4-8 years Experience
Palmerston North, Christchurch, Auckland, Wellington
Project name/Type

Specialities

Campaigns, Content, Copywriting, Digital, eDM, Online Content

Industries

Media

Views

135
Project name/Type

Specialities

Content, Copywriting, Editorial, Tone Of Voice, Writing

Industries

Fashion

Views

156
Project name/Type

Specialities

Content, Copywriting, Editorial, Journalism, Proofing, Writing

Industries

Health & Beauty

Views

128
Bio
Breaking through to people requires skill. You can attest your theories or bang on your chest like the rest of them, but unless you're willing to put yourself in the shoes of others to determine why and how your message, idea, or product, is relevant to them, your efforts are going to get lost in the noise. You might think what you've got is great. But how can you be so sure everyone else does too? 
It's a good thing I can read people (and search engines) well, then. 
Not only will I deliver compelling copy, scroll-stopping headlines and inquisitive visuals, but I'll ensure your brand's mission is understood in the manner your audience needs it to -- thus, creating action. I'm in the business of getting inside people's minds and dishing up content that meets their requirements. Because, newsflash: they're your greatest asset. 
If you're tired of your campaigns being chewed up and spat out - and frankly, I don't blame you - allow me to bring you up to speed. Just because digital doesn't sleep, doesn't mean that you shouldn't either. 
Expertise
Content Marketing
Content Strategy
Copywriting
Digital Strategy
Graphic Design
Ideation
Integrated Marketing
Marketing Comms
PR
Production
Software
iMovie
InDesign CC
Lightroom CC
Microsoft Excel
Microsoft Word
Photoshop CC
wordpress
My Skills
Content Creation
Editorial
Copywriting & Advertorial
Sponsored Content
Storytelling
Social Media Strategy
Social Media Copy
eDMs
Brand Pillar Development
Ideations & Storyboarding

Public Relations
Ambassador Liaison & Partnerships
Media Pitching
Reporting & Dashboards
Press Releases
Communications Strategy
Reputation Management
Crisis Management
Message Mansions

Digital Marketing
Digital Strategy
Marketing Strategy
Content Marketing
SEO & SEM
Email Marketing
Social Media
Blog Content
Results & Audience Development
Google Analytics & Reporting
Comprehensive Keyword Research
Audits
Sponsored Content
CMS

Design
InDesign & Photoshop
Shoot Coordination
Styling
Brochures
Magazine Layouts
POS

Recent Employment
Digital Content Manager / September 2017 – March 2018 / Fashion Quarterly / Miss FQ - Bauer Media
Public Relations & Communications / May 2015 – April 2017 / Toyota/Lexus New Zealand Head Office
Public Relations and Marketing Executive / April 2014 – May 2015 / Beef & Lamb New Zealand
Industries I know well
Fashion & Beauty
Automotive
FMCG

Mediums I know well
Print
Digital
Social Media

Qualifications
July – August 2017 / Conde' Nast College of Fashion & Design / Vogue Intensive Summer Course
2011 – 2013 / Bachelor of Arts in Media & Communications (major) and Economics (minor) / University of Canterbury