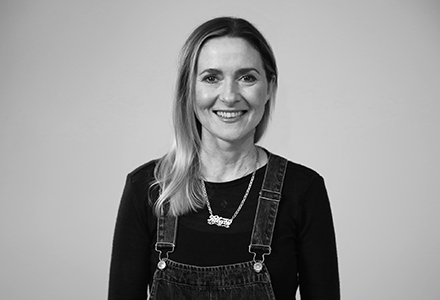 Firstname/Profession

4-8 years Experience
Auckland

642

Represented: 17/04/23
Bio
Meet Rebecca.
Rebecca is a creative copy and content writer with a diverse background in Photography and Visual Coordination in the fashion industry. In 2018, Rebecca returned home to New Zealand after living and working in New York for nearly 20 years. Upon her return, she made the decision to pivot and pursue a career as an Ad Creative.
Rebecca embodies a beginner's mindset and is always eager to learn and grow. Her hard work and motivation has been demonstrated throughout her career, securing a contract straight out of Media Design School with Ogilvy NZ in 2019. Following her success with Ogilvy, Rebecca was then employed by Saatchi & Saatchi NZ where she worked for the past three and a half years.
Rebecca has an eagle eye for detail and is known for her high energy and enthusiasm, as well as her sense of humor. She is committed to delivering exceptional results for her clients and takes pride in her ability to adapt to new challenges.
Expertise
Advertising
Art Direction
Concepting
Copywriting
Ideation
Integrated Campaigns
Photography
Scriptwriting
Social Media Marketing
Storyboarding
Software
Illustrator CC
InDesign CC
Microsoft Word
Photoshop CC
Industries I know well
Advertising
Automotive
Food & Beverage
Transport
Retail
Honours & awards
2023 Bronze Axis
Paralympics - 'This is Not an Ad'

2021 Bronze Effie
Heineken - 'When You Drive, Never Drink' - NZ campaign.
Qualifications
Media Design School
Creative Advertising